February 12, 2020
First Federal to partner with Paris Junior High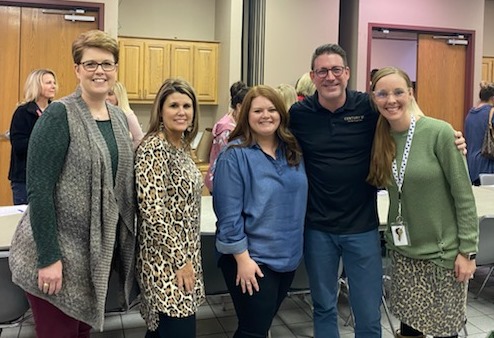 First Federal is proud to be participating in the Lamar County Chamber of Commerce's CONNECT program! This program connects one local school campus with two local businesses to allow businesses to contribute their time and effort to improving the lives of students at that campus.
We are proud to join Century 21 Harvey Properties in partnering with Paris Junior High in Paris Independent School District. We are excited to get on campus and interact with the students and staff!
Here is the new CONNECT Paris Junior High team. Left to right are Lori Benson with First Federal, Tonya Cannon, Brittany Keys and Matthew Coyle with Century 21 Harvey Properties and Amanda Little, counselor at Paris Junior High.