September 6, 2019
Downtown Association's Mini Golf Challenge nominated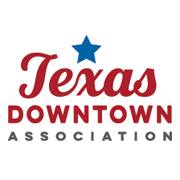 The Downtown Association's Mini Golf Challenge has been nominated as a finalist for best downtown promotional event from the Texas Downtown Association! First Federal was a partner in sponsoring this event.
Congratulations to all the finalists! Winners of the categories below as well as recipients of our individual awards - Downtowner of the Year and the Susan H. Campbell Award for Professional Excellence - will be announced on October 30 at the President's Awards Gala held in conjunction with the 2019 Texas Downtown Conference in Georgetown.
A special thank you to our judging panels for reviewing all 119 entries and choosing both finalists and winners.
Design Panel: Barbara Brannon, Texas Plains Trail Region; Rachel Farrington, Cobalt Real Estate Development; Ellis Mumford-Russell, Ogee; Dick Ryan, retired architect; and Riley Triggs, City of Austin.
Achievement Panel: Travis Baker, Community Impact Newspaper; Alan Bojorquez, Bojorquez Law Firm, PC; Margo Richards, Lower Colorado River Authority; and Daryl Whitworth, Madden Media.
DESIGN CATEGORIES
Best Commercial Interior
Under 50k population
Buda – Thatcher Natural Home Offerings
Uvalde – Broadway 830
Over 50k population
Denton – Gnome Cones
Rowlett – Redemption Barber Shop
Best Renovation/Rehabilitation/Restoration
Under 50k population
Belton – Cochran Blair & Potts
Denison – Denison City Hall
Goliad – The Mustang Cantina
Mount Vernon – Briscoe's Emporium on Lower Main
Plainview – Conrad Lofts
Taylor – Taylor High School
Over 50k population
Bryan – Legal Monkeys
Dallas – Mid Elm Lofts
Lewisville – J2 Steakhouse
Round Rock – Woodbine Mansion
Best New Construction
Under 50k population
Buda – Assemblage Contemporary Craftsman Gallery
Bastrop – Spring Street Dental
Over 50k population
Amarillo – Hodgetown Minor League Baseball Stadium
Longview – R. Lacy
Best Public Improvement
Under 50k population
Canton – Downtown Canton Square Park
Jacksonville – The Downtown Historic Tomato Bowl Stadium
Over 50k population
Brownsville – Market Square
Pflugerville – Main Street Plaza
ACHIEVEMENT CATEGORIES
Best Promotional Event
Under 50k population
Bastrop - Pop-Up Street Project
Paris – Downtown Miniature Golf Challenge
Uvalde – Uvalde Honey Festival
Over 50k population
Garland – Downtown Dine Around
Georgetown – Red Poppy Festival
Plano – Apparition Expedition
Best Downtown Business
Under 50k population
Belton – Bold Republic Brewing Company
Buda – The Budaful Hiker
Fredericksburg – Clear River
Over 50k population
Bryan – Catalena Hatters
Georgetown – Lark & Owl Booksellers
Longview – Oil Horse Brewing Company
Best Downtown Partner
Under 50k population
Goliad – Goliad Chamber of Commerce
Smithville – Smithville Area Chamber of Commerce
Over 50k population
Abilene – Palette of Purpose, Inc.
Mansfield – Mansfield Commission for the Arts
Best Economic Game Changer
Under 50k population
Levelland – Burklee Hill Vineyards
Quitman – Shops at 107
Over 50k population
Corpus Christi – Chaparral Street Two Way Restoration
Mesquite – The Gathering at Corner Theatre
Spirit of Downtown
Under 50k population
Corsicana – Small Business Revolution
Elgin – Downtown Public Art Plan
Over 50k population
Georgetown – City Center Project
Mesquite – Downtown Activation
Tyler – East Texas Big Event