October 20, 2020
Think Before You Click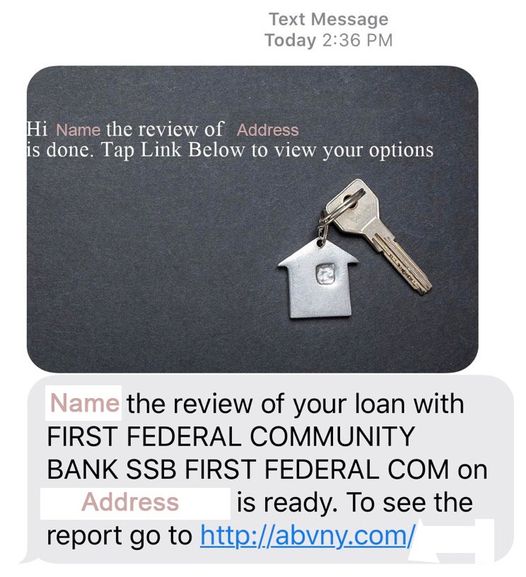 Think before you click!
We have received reports of suspicious texts being sent to people in our area that look something like the text below. These texts are not affiliated with our bank. It is always a good idea to confirm messages are valid before clicking links.
Please use caution with all your online devices and activity. Stay safe online!