June 24, 2020
Transparency in our Community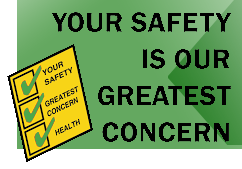 The health and safety of our customers and employees is a top priority at First Federal. To be transparent to our community, we want to inform you that we have had an employee test positive for COVID-19. This employee works at our Downtown Paris location and was last at work on June 23rd. It appears the exposure came from a family event.
We are taking extra precautions to protect our customers and employees. In addition to following all CDC guidance including hand washing, social distancing and mask wearing, we are also aggressively cleaning our facility. We have sent all potentially exposed employees to be tested for the virus. Any employee who tests positive or shows symptoms will be quarantined and will not be allowed to return to work until they have been cleared by their doctor.
We will continue to provide banking services to our customers. We ask for your patience as we strive to keep our bank a trusted and safe place for us and you.